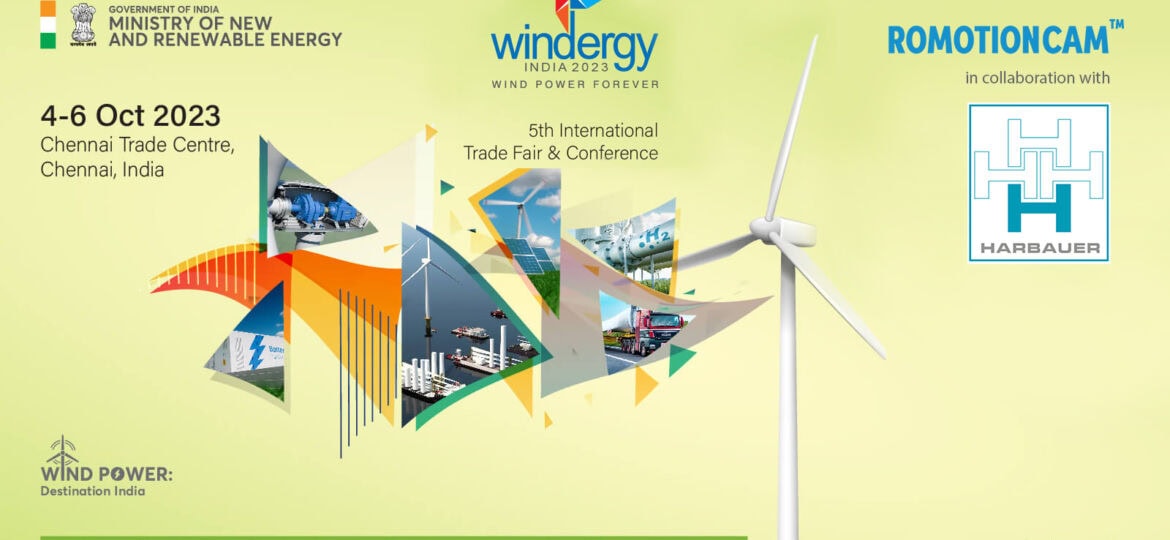 Romotioncam & harbauer at Windergy 2023 india
---
Romotioncam and Harbauer, joined forces to exhibit their innovative solutions at Windergy 2023 India, held from 4th-6th October, which attracted a diverse array of participants and exhibitors from around the globe, all sharing a common vision for the future of renewable energy. 
The event focused on the latest developments in wind energy technology, renewable energy policies, and sustainability initiatives. For Romotioncam and Harbauer, it was the perfect stage to introduce groundbreaking solutions to a receptive and forward-thinking audience.
Windergy 2023 was a success, with both companies engaging in productive discussions and forming valuable partnerships. The atmosphere was charged with optimism for India's growing wind energy sector.
As the fair came to an end, we want to say a big thank you to everyone who participated, our amazing teams, and the fantastic fair organisers. We're absolutely thrilled about what's coming next in the wind energy industry. The energy and enthusiasm we've felt leave us very excited for the future. Stay tuned for what's to come!