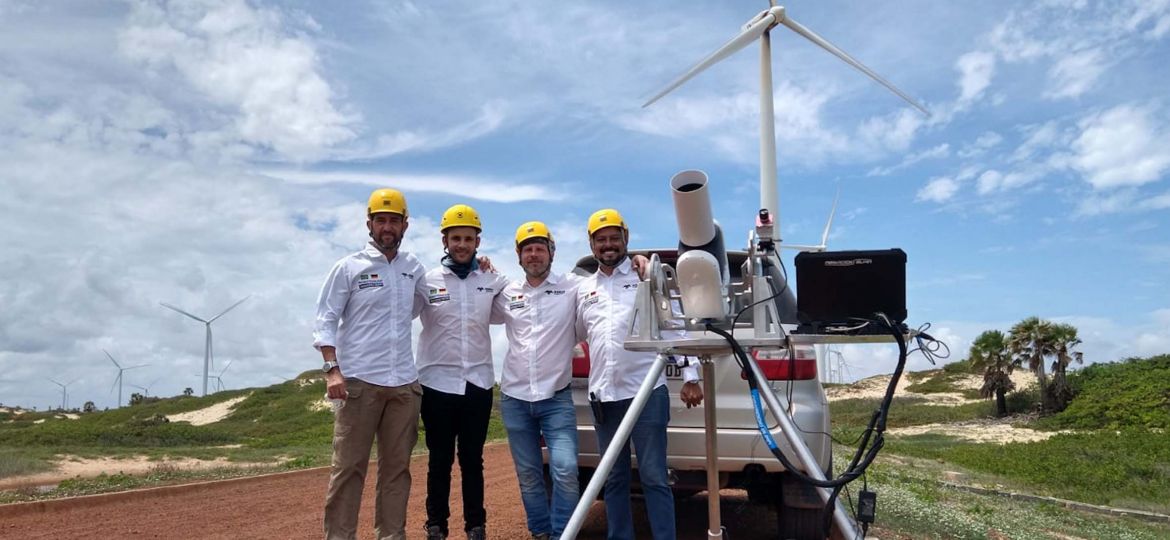 RomotionCam™ Brazil Tour 2022
The Nawrocki Alpin team accompanied Horus Soluções Verticais on a tour of Brazil to present the RomotionCam™. The RomotionCam™ travelled over 5 000 km through 4 states to be presented to many customers. The RomotionCam™ benefits the customers by performing blade inspections with a 360-degree view of the blades, providing high-resolution images and a report on the condition of the blades while they remain in operation.
The RomotionCam™ provides high-resolution images of the pressure side and suction side, as well as the trailing and leading edges. The RomotionCam™ image metadata can be made available for integration into the customer's database if required. The RomotionCam™ report provides an overview of the damage of each blade and provides information on size and radial position.
The RomotionCam™ can inspect 5 to 10 wind turbines per day with any blade length at high wind speeds and speeds up to 25 rpm.
Nawrocki Alpin & Horus Soluções Verticais had a successful Brazil Tour 2022!